My name is Dominique Riaskoff.
For four years I worked as a children's book editor at the Dutch publishing houses Leopold & Ploegsma. As of 2011 I started to work as a freelance editor. In my free time I teach kite flying and lead summer camps for children aged 8-15 years (s.a. Stichting de Ster).
I love to bring a variety of people together, and to see what motivates them. Once every while I invite them to my dinner table (Eten bij Do). As a volunteer I am connected to the VoorleesExpress, where I read to children who have Dutch as their second language. And whenever possible, you will find me at the beach, kitesurfing!
Why "con cuidaDo"?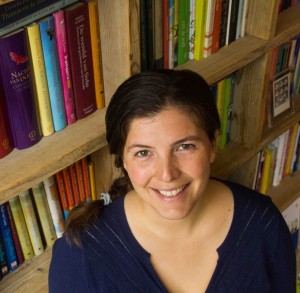 con cuidado means "cautious", "precise" or "attentively" in Spanish.
Taking the time to carefully work with you on your idea, text or manuscript.
I became an editor because childrens' books have fascinated me since I was a child (and I never stopped reading them). I love words & language, I love what they can convey and where they can take you.
I come from an international background, and have lived and studied in Spain, Argentina and Sweden. My maternal language is Dutch, I feel comfortable in English, Spanish and Swedish, and manage well with French and German. Soon I hope to be able to say the same about Portuguese.
Education:
University of Amsterdam, s.a.:
MA in Editing
BA in Philosophy
Propaedeutics (introduction year) in Spanish language and culture
The difference between the right word and the almost right word is the difference between lightning and a lightning bug.

Mark Twain